---
If you are looking for web hosting alternatives, you will almost certainly come across the phrase "shared hosting" rather often. If you're seeking low-cost hosting alternatives, this is particularly true. Shared hosting is the most popular and least priced of all paid hosting solutions. It is also the most widely available.
The idea that you should join the shared hosting bandwagon may seem to be compelling. It is quite probable that you should do so. However, shared hosting is not for everyone. So before making that choice, make sure you understand precisely what you are getting yourself into and if shared hosting is the best option for your hosting requirements.
Shared hosting – What's So Unique About It? 
Hosting is known as the process of housing all your website's data, pages and software programs so that it can be visible on the Internet for your business growth. That server then establishes a connection to the Internet, allowing visitors to your site to see it.
When it comes to getting your website up and operating on the Internet, there is a range of options available. Examples include having your own server at your facility, hosting your files on a single server provided by your host (dedicated hosting), or sharing server space with other clients at your provider.
Sharing hosting is a term that describes the concept that you combine the system resources with other users. As a result, you have total access to your account, and a limited number of resources and functions get granted to you.
Choosing Shared hosting service – What To Look 
Following our discussion of what shared hosting is, let's look at choosing a reliable hosting service provider to host your website. Data security, website performance, and traffic volume are all impacted significantly by this. Some of the criteria to look into are as follows:
#1. Storage space:
It refers to the amount of physical disc space you have available to store your databases, files, and media assets on your computer. 
#2. Bandwidth
Bandwidth refers to the quantity of data that your visitors may upload to and download from your website at one time. It is possible that you can pay extra costs on top of your plan prices if you exceed this limit. Despite the fact that most hosting companies give limitless bandwidth, which might slow data transfer rates if the proper hardware is not in place.
#3. Uptime
Due to the fact that your website must be available to visitors at all times, its uptime is crucial. Most service providers offer 99 percent uptime, but you should strive for 99.9 percent or higher. You may confirm this by using uptime monitoring software.
#4. Customer Feedback
Customer service is really important. For many people, this is at the top of their list, especially for those who are new to hosting and do not have a number of technological understanding. Nowadays, the majority of hosts provide help around the clock.
#5. Security in Shared Hosting –
Your data is kept in a secure environment. Cheap hosting services can come with fewer security measures than more expensive options.
#6. Dashboard with a simple interface –
It is helpful if the control panel enables you to do the majority of the operations from a straightforward interface. Pre-installed programs and the ability to shop online are further attractive features. Consider looking through the dashboard to see if any applications would be useful for your website.
#7. Support for a broad variety of databases and programming languages –
The server must be capable of supporting a wide range of databases (such as MySQL) as well as programming languages (PHP). This allows you to upgrade to newer technology or switch languages at a later date without having to restart your computer.
#8. Domain name registration —
Some hosting providers offer domain name registration as an extra service as an add-on option. For those who wish to put up a website and have it run from a single place, this is a feasible alternative.
Is Shared Hosting For You? 
People are often prepared to make compromises to obtain the most excellent value for money. Cost-effective services are critical for small businesses. If you have a lot of money to invest in a dedicated server and know how to set up and manage a website and its backend services, you may go that route.
However, most customers are new to web hosting or don't need a dedicated server's capacity. Shared hosting isn't only for hobbyists and personal website proprietors. 
This makes it ideal for organizations with under 25 employees. They don't want to undertake server maintenance or constantly monitor backend activity. A shared hosting option is ideal because the company owner will only need to administer and operate the website. 
Conclusion 
Sharing hosting is an excellent choice for novices, and now that we understand what it entails, we can see why it is nearly always the best option for them. Even the most basic plans come with a user-friendly interface and a variety of customizable choices to meet your specific requirements. 
When choosing a hosting option, don't make the mistake of selecting a dedicated server only on the basis of the fact that your website is going to be housed on a dedicated server. First and foremost, get all of the points. The purchase of a dedicated server may be excessive, and you may wind up losing money in the long run. Shared hosting is an excellent choice since it is flexible, and you can easily scale it to meet your changing needs. 
You can check out eWebGuru plans for Windows Hosting Services for more options. The plans are affordable and give you more features like an unlimited Database, 99.9% Uptime, free site builder, and many more amazing features.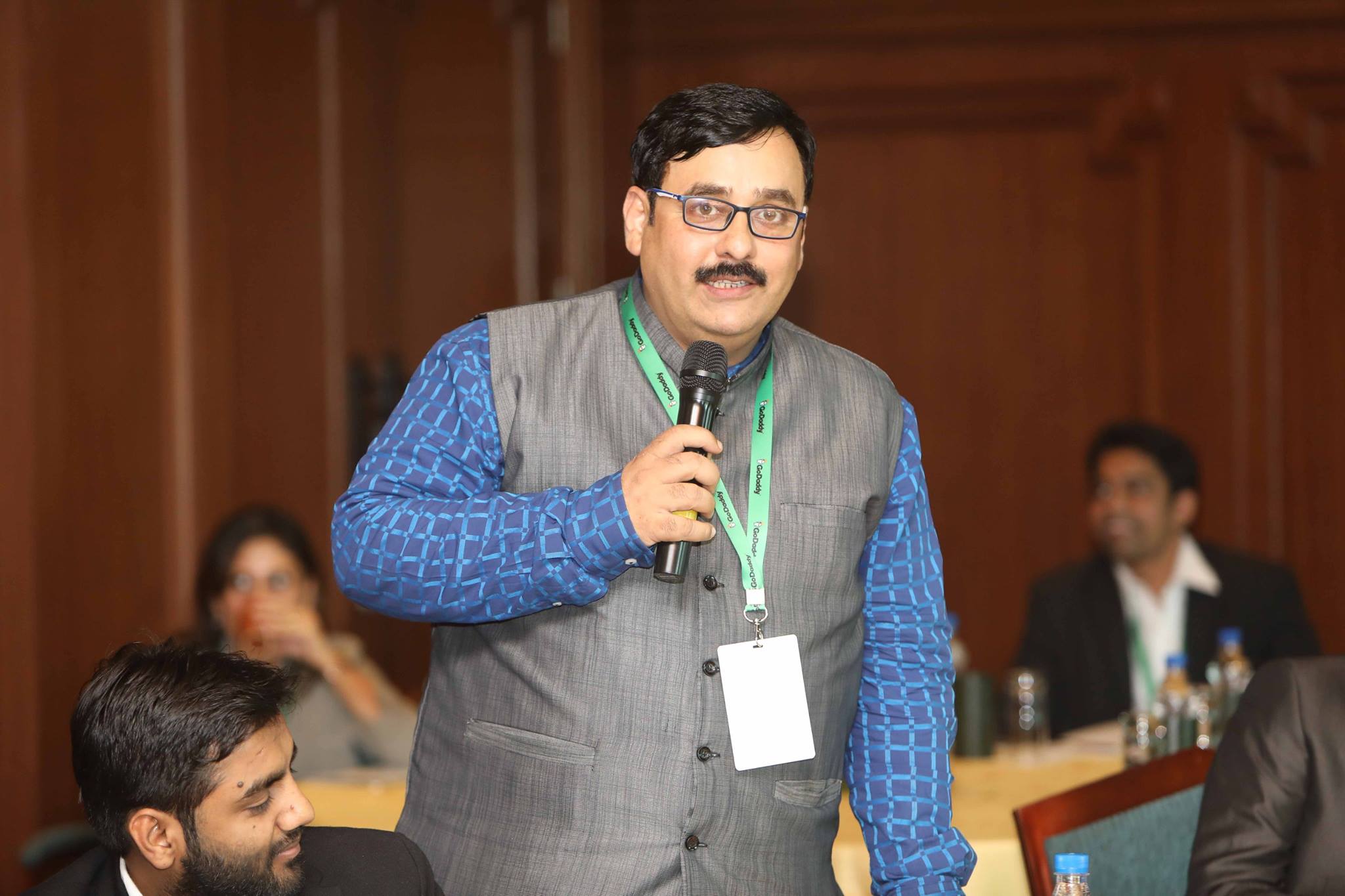 Ashok Arora is CEO and Founder of eWebGuru a leading web hosting company of India. He is a tech enthusiast with more than 25 years of experience in Internet and Technology.
Ashok is Master in Electronics from a leading Indian university.
Ashok loves to write on cloud, servers, datacenter, virtualisation technology.