---
What criteria should you use to determine if a web server is reliable? Choosing a reputable web host for your websites is a delicate art form. It may not be easy to choose a hosting web service that is dependable, quick, and safe, particularly if you are new to the Internet. This is when having a thorough web hosting checklist comes in handy.
There are hundreds of web hosts available, which makes making a selection that much more difficult. You will likely have many web hosting troubles in the future if you do not concentrate on following a few checklists.
Web hosting is important since it influences your page load speed, uptime, bandwidth, and search engine optimization elements. If you are utilizing a free or low-cost web host, you may encounter several hosting troubles, such as frequent outages.
A good rule of thumb is to spend some time figuring out web hosting plans before making any decisions. Here is a list of factors to keep in mind while deciding on a web hosting service.
Checklist To Choose a Web Host 
#1. Web Host That Provides Servers with a high response time
It would be best if you look for a web host which has at least T3 Internet access available to you. This is very significant since the speed with which your web pages load directly correlates to the amount of money you make. 
Even the fastest-loading websites are affected by the quality of access to the Internet provided by the web host. The most effective approach to lose visitors (and hence sales) is to make them wait for a page to load for more than 30 seconds. Internet buyers, on the whole, are quite impatient.
Make sure to reduce the time it takes for your WordPress site to load since this impacts your SERP results. As a result, the web hosting provider you pick has a direct impact on the loading speed of your websites as well as their SERP ranks.
#2. What Kind of Floorspace Web Host Offer
Make sure you have the option to purchase more space from your web host in case you wind up using up all of the space that was initially allocated to you.
If you will be giving downloads of e-books, software, or other big items, check with your webserver to ensure that they do not impose any excessive bandwidth constraints. The quantity of data that your clients may download from your website is referred to as bandwidth.
#3. Full CGI access with no restrictions
Most professional websites make use of CGI programs at some point in their development, so make sure you have complete access to the CGI bin. Do not choose a web host that does not offer this service.
#4. Access to SSH and FTP is also available.
Opt for a web host that will allow you to move files between your local machines and your web server using an FTP program. Also, check to see whether you have access to public FTP as an option for you.
SSH (Secure Shell) access encrypts data sent between your computer and the server hosting your website, making it impossible to read if the data is intercepted. This may save you a lot of time throughout the programming development process.
For example, if you do not have SSH access, you will not be able to build any apps written in programming languages such as C or C++ since they would not run. To achieve this, you will have to depend on your web host, which may take a long time since you will have to wait for them to work on it once they have finished with their other clients.
#5. The cost of the site hosting service
When selecting a web host for your WordPress blogs, one of the most important elements is the pricing structure. First and foremost, determine your website's top priority. If you are operating an eCommerce website, employing a premium web hosting provider such as Media Temple, WP engine, or another similar service may be beneficial. Despite the fact that they are prohibitively expensive, they are beneficial to your website's demands since they give different VPS servers that allow your websites to function properly.
In contrast, if you are operating a website for a small company or service, you may take advantage of economical web hosting services such as eWebGuru, which provide a surprisingly low cost of entry. 
#6. Raw Server Logs are available 
You would need access to the records in order to analyze the traffic to your website. Thus having it is a critical feature to have. For example, it is possible to see how much traffic you get each week by looking at your server logs. You can also see how long people remain on your site, where they came from, browse across your site, and other information.
#7. Comprehensive Email Services
A reputable web host will provide comprehensive email capabilities, such as POP mailboxes and an unlimited number of email aliases. Better still, if they provide IMAP, which is a more recent technology that provides you more control over your emails. These functions should be included as standard with a competent web server, so there is no need to pay extra for them. 
Wrapping Up 
If you want a web hosting service that is both quick and safe for your WordPress website, follow the steps outlined above. The checklist for selecting a web host presented in this post provides you with a thorough explanation of the aspects that influence the performance of your sites. This decision has a huge influence on your total search engine rankings as well as the speed with which your website loads and performs, among other factors.
You can also choose eWebGuru, for your best web hosting services as it is affordable and gives 99.9% uptime and many other features.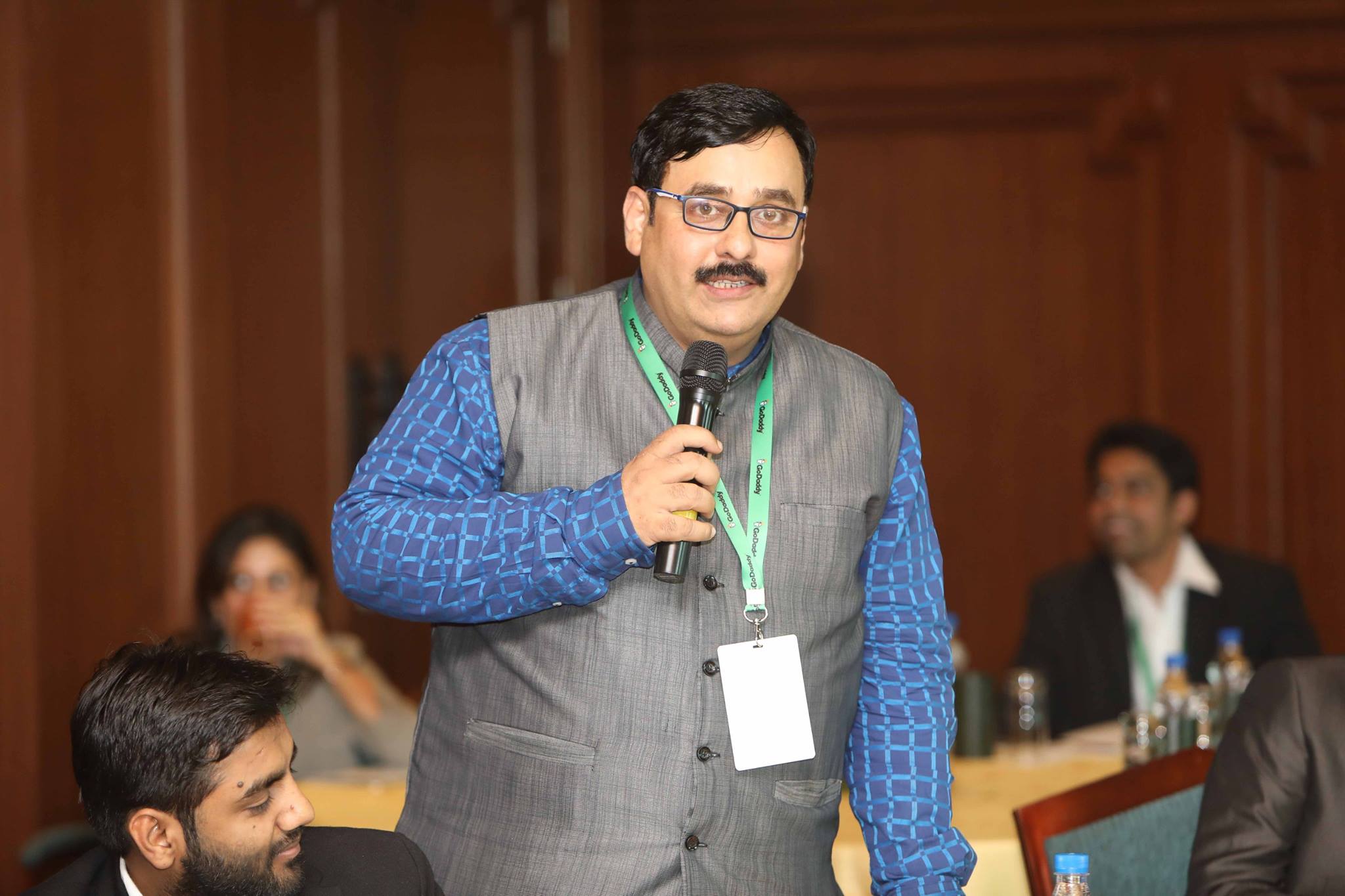 Ashok Arora is CEO and Founder of eWebGuru a leading web hosting company of India. He is a tech enthusiast with more than 25 years of experience in Internet and Technology.
Ashok is Master in Electronics from a leading Indian university.
Ashok loves to write on cloud, servers, datacenter, virtualisation technology.